Garden Benches
We now have a small selection of fully-restored antique garden benches in stock. The styles vary, depending on which bench ends are available to us. Usually cast iron, sometimes cast aluminium, all are reclaimed architectural antiques fully restored and given layers of powder coating or enamel paint, which gives a deep and lustrous finish to your chosen colour.  Slats are replaced with hardwood from renewable sources and given a single coat of teak oil which enhances the grain and protects the wood. Please contact us if you are interested in  creating your own long lasting and unique addition to your outdoor space.
For all enquiries, please ring Richard on 07792 500900 or contact us using the form to the right.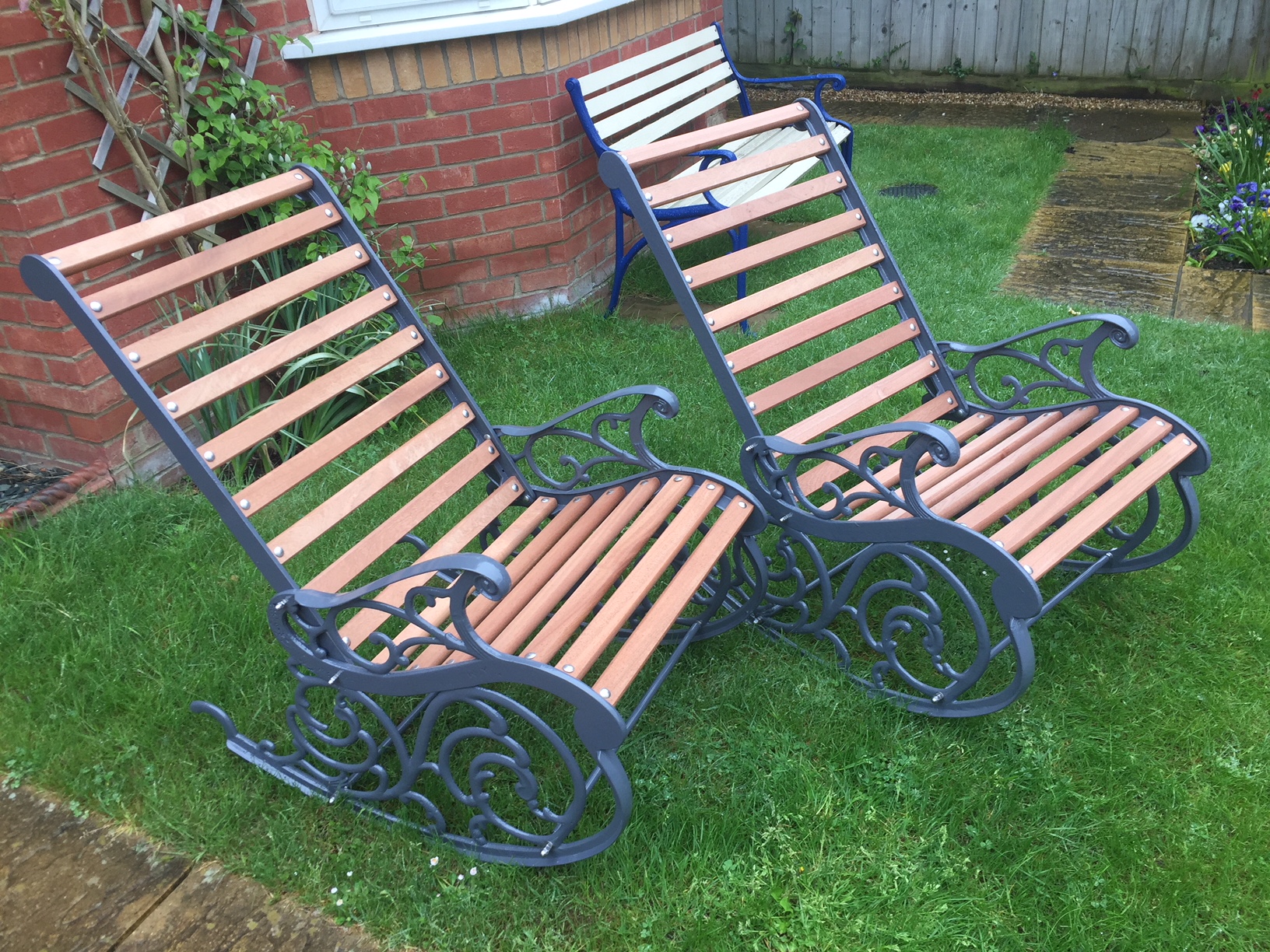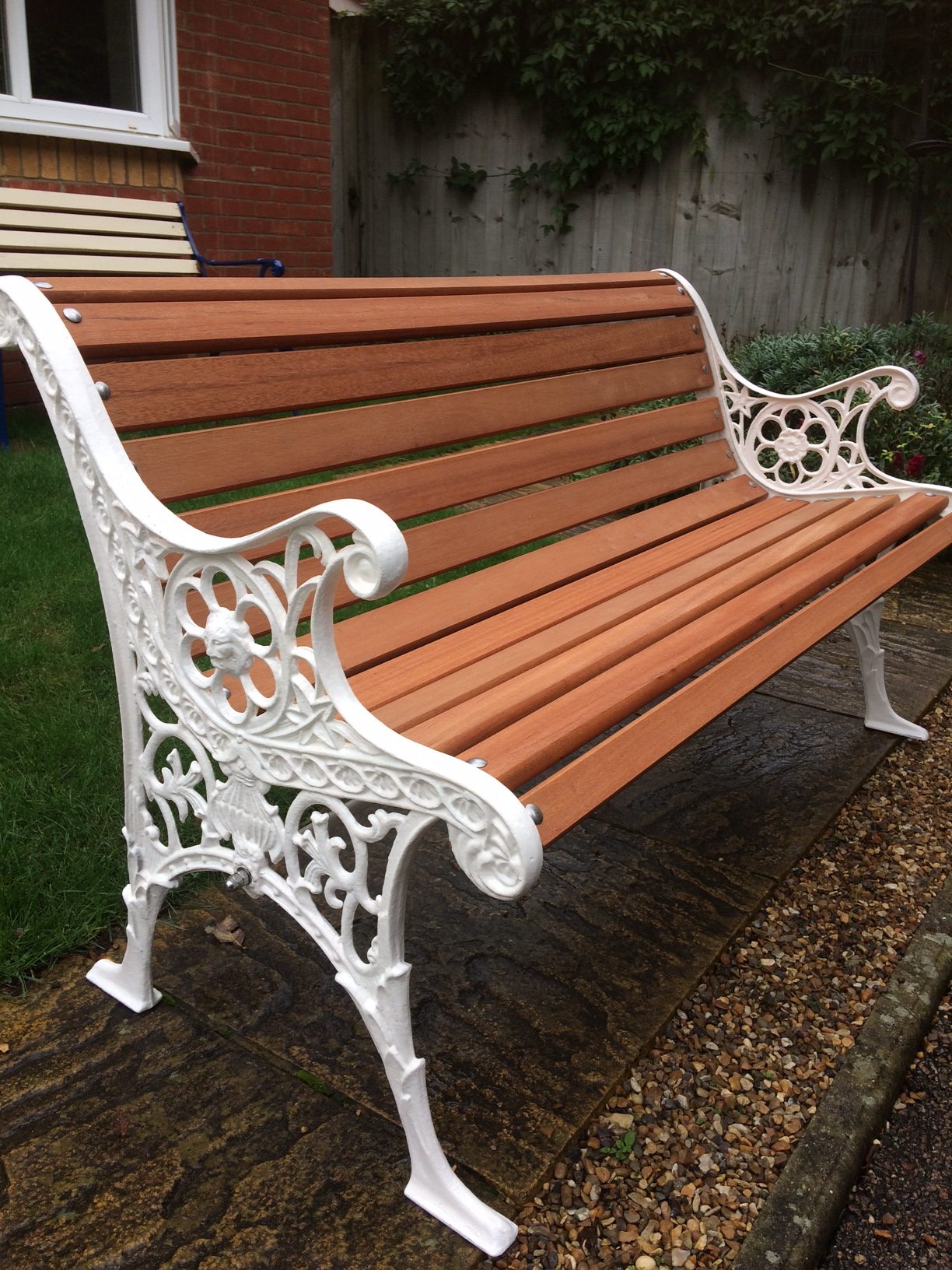 White with small lions head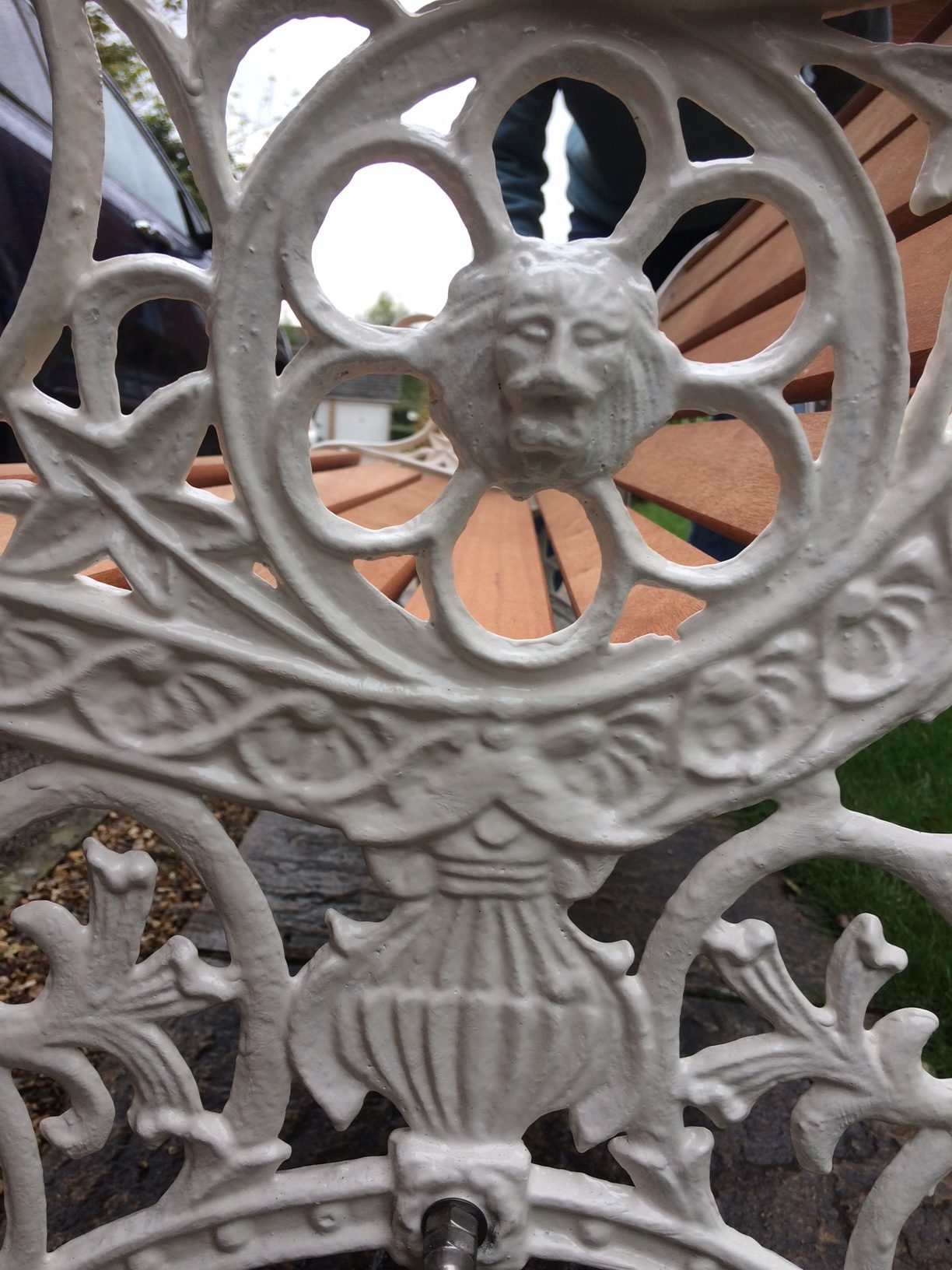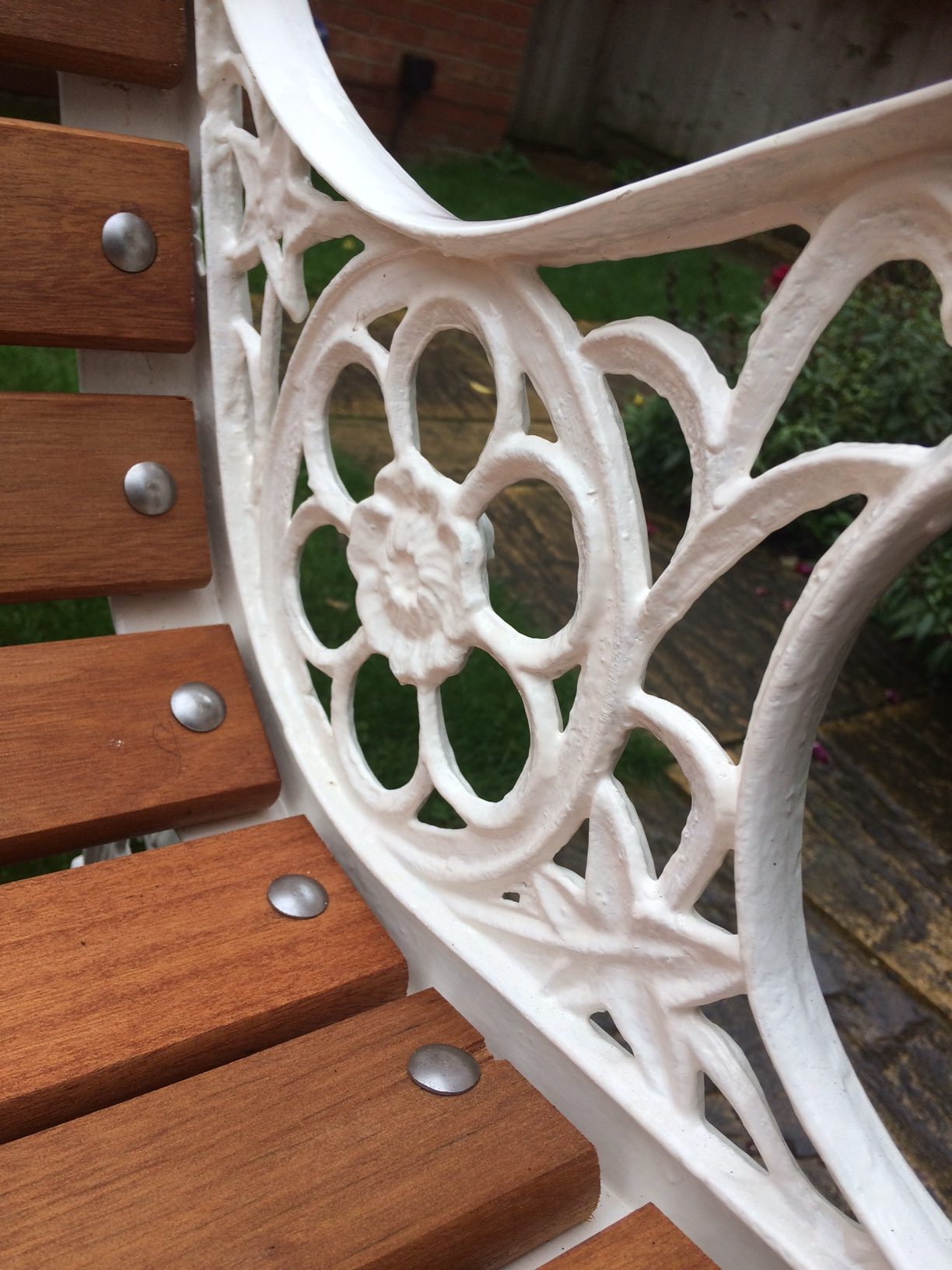 Inside detail showing stainless steel bolts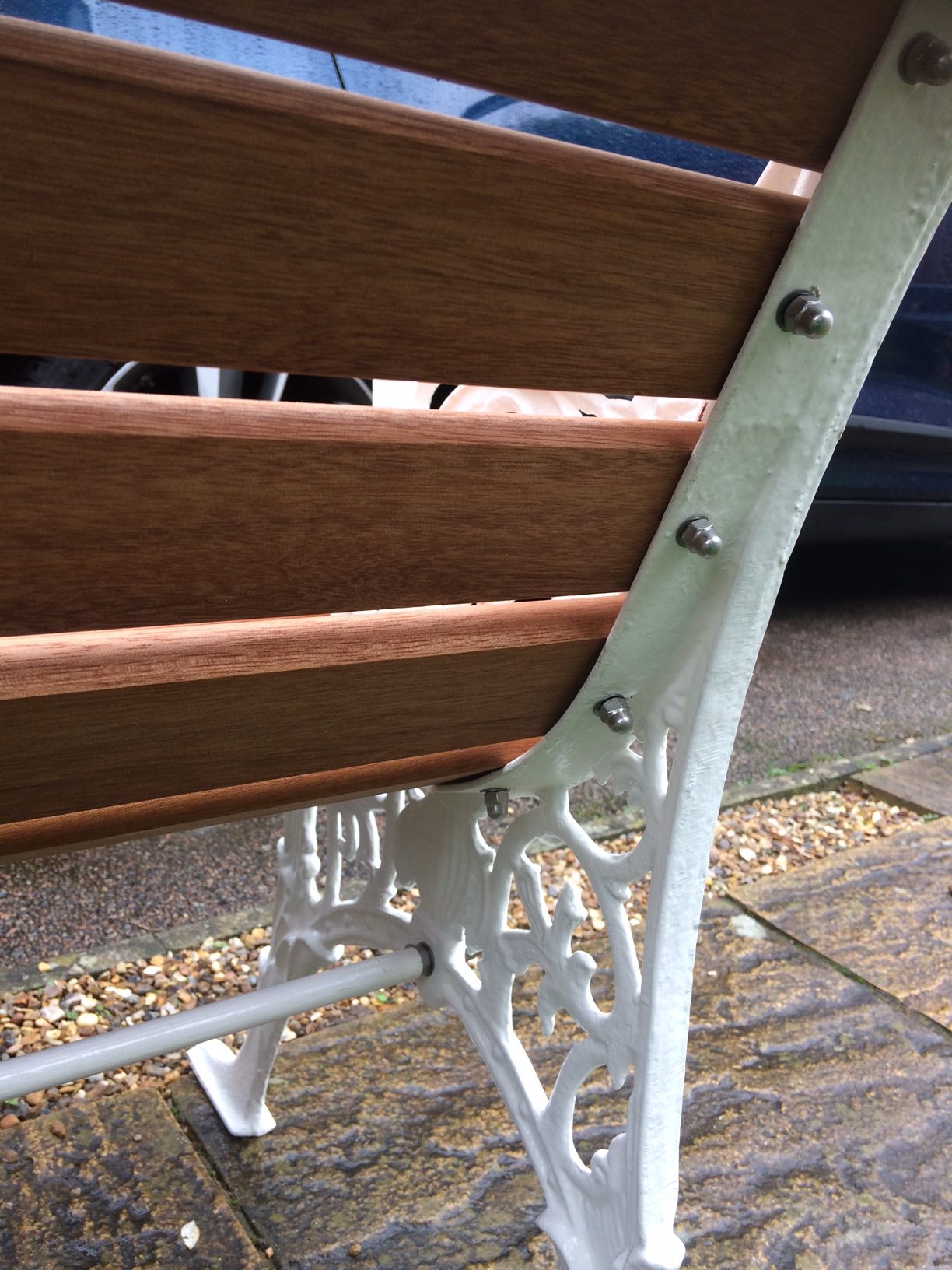 Rear detail shows chrome dome nuts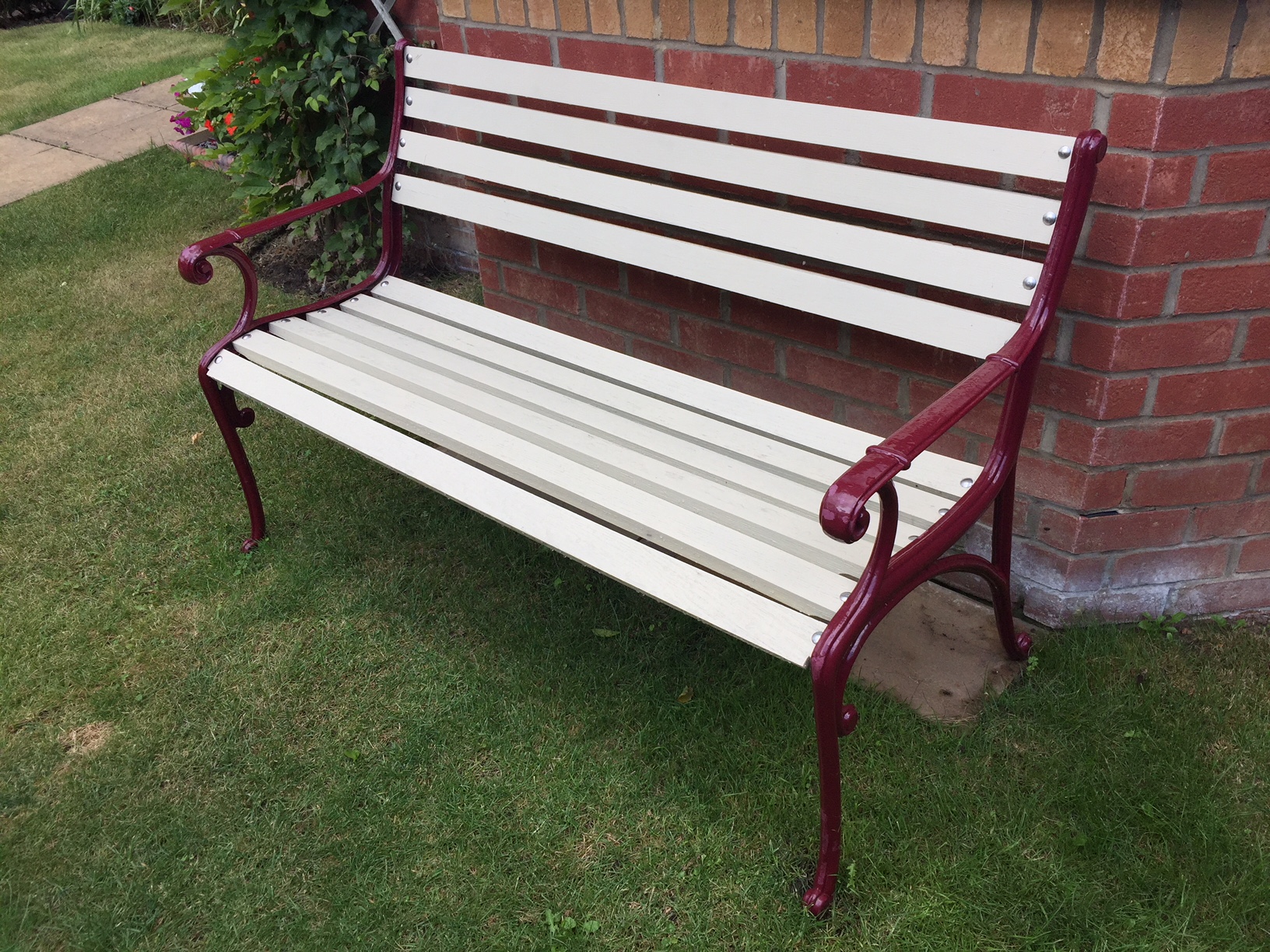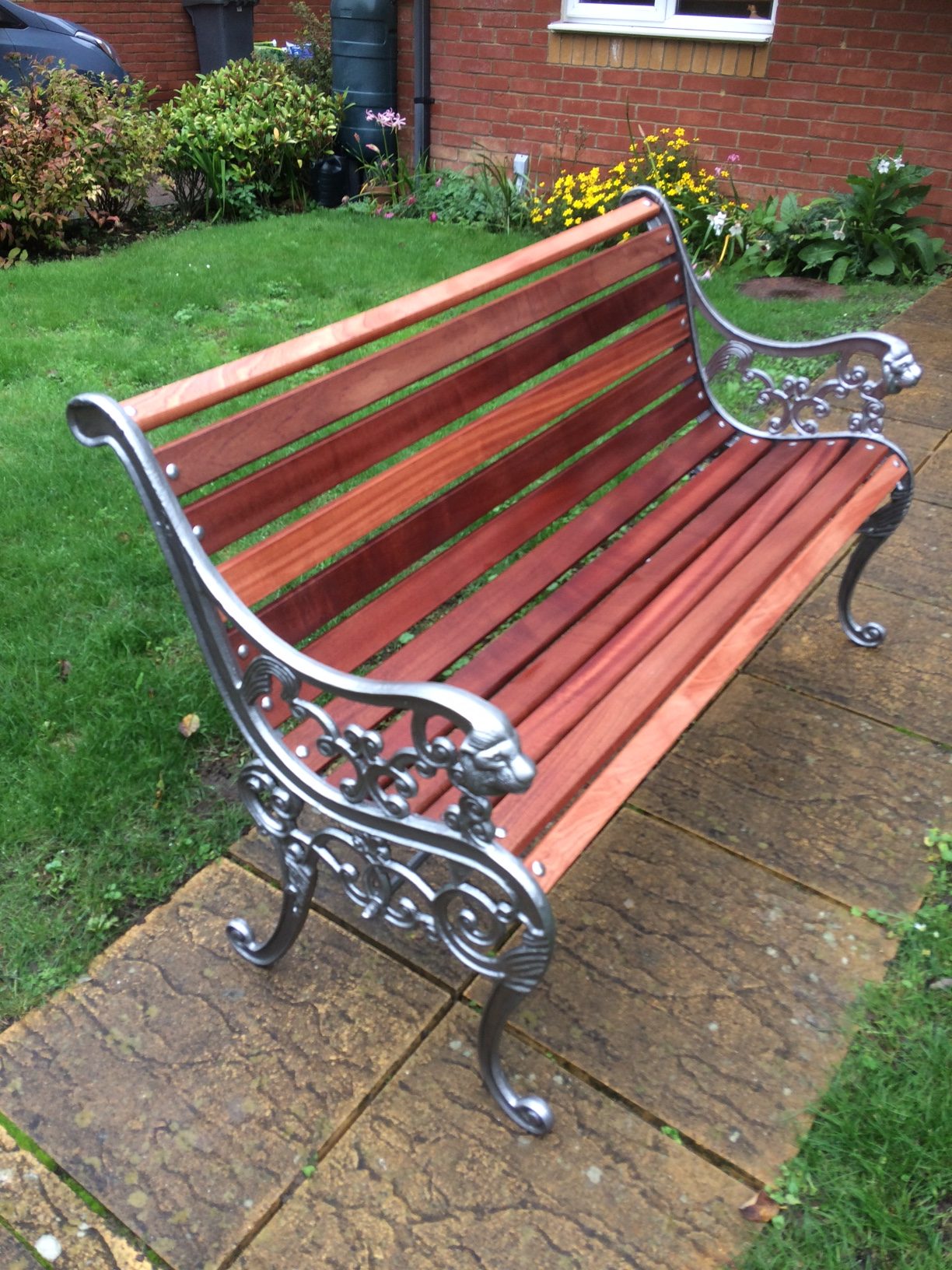 RAL 9007 a metallic aluminium finish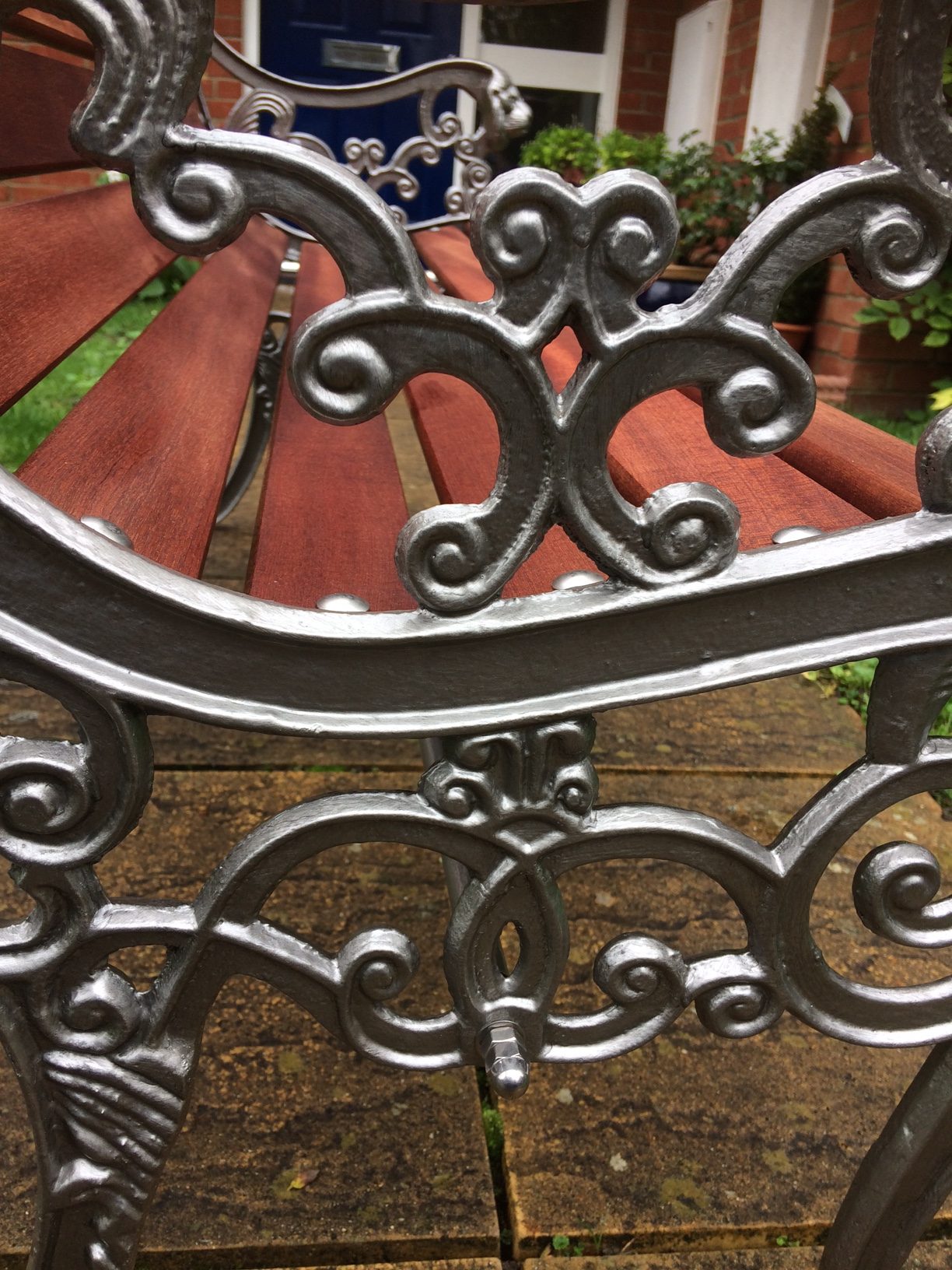 Detail of above showing bespoke stretcher bar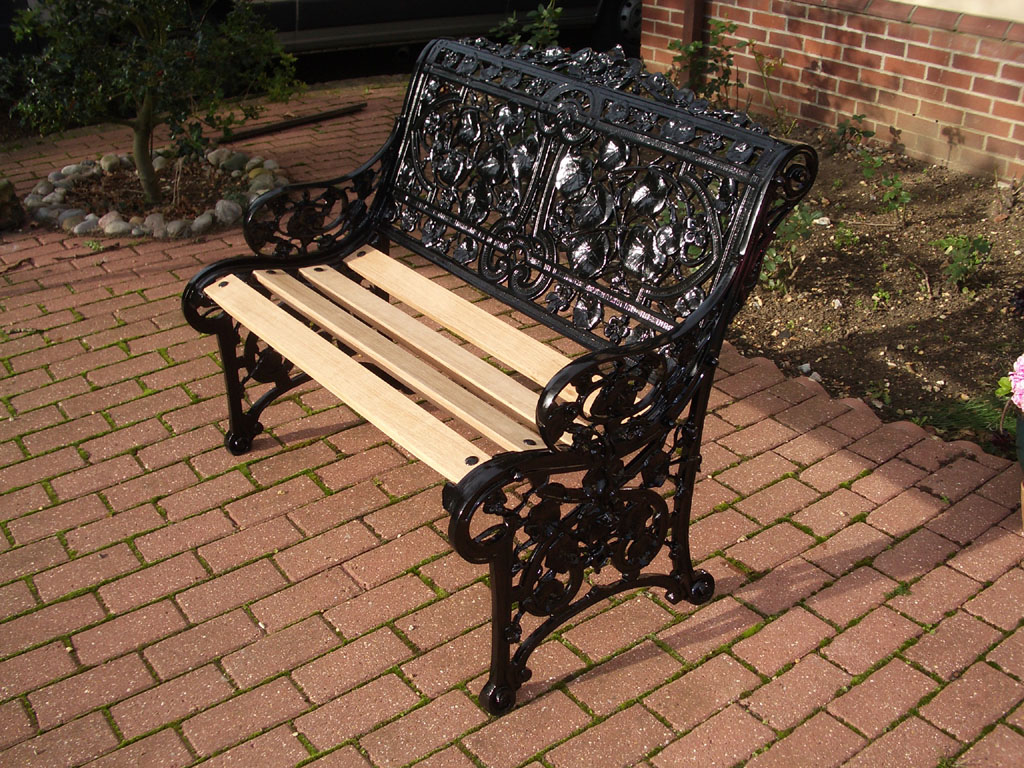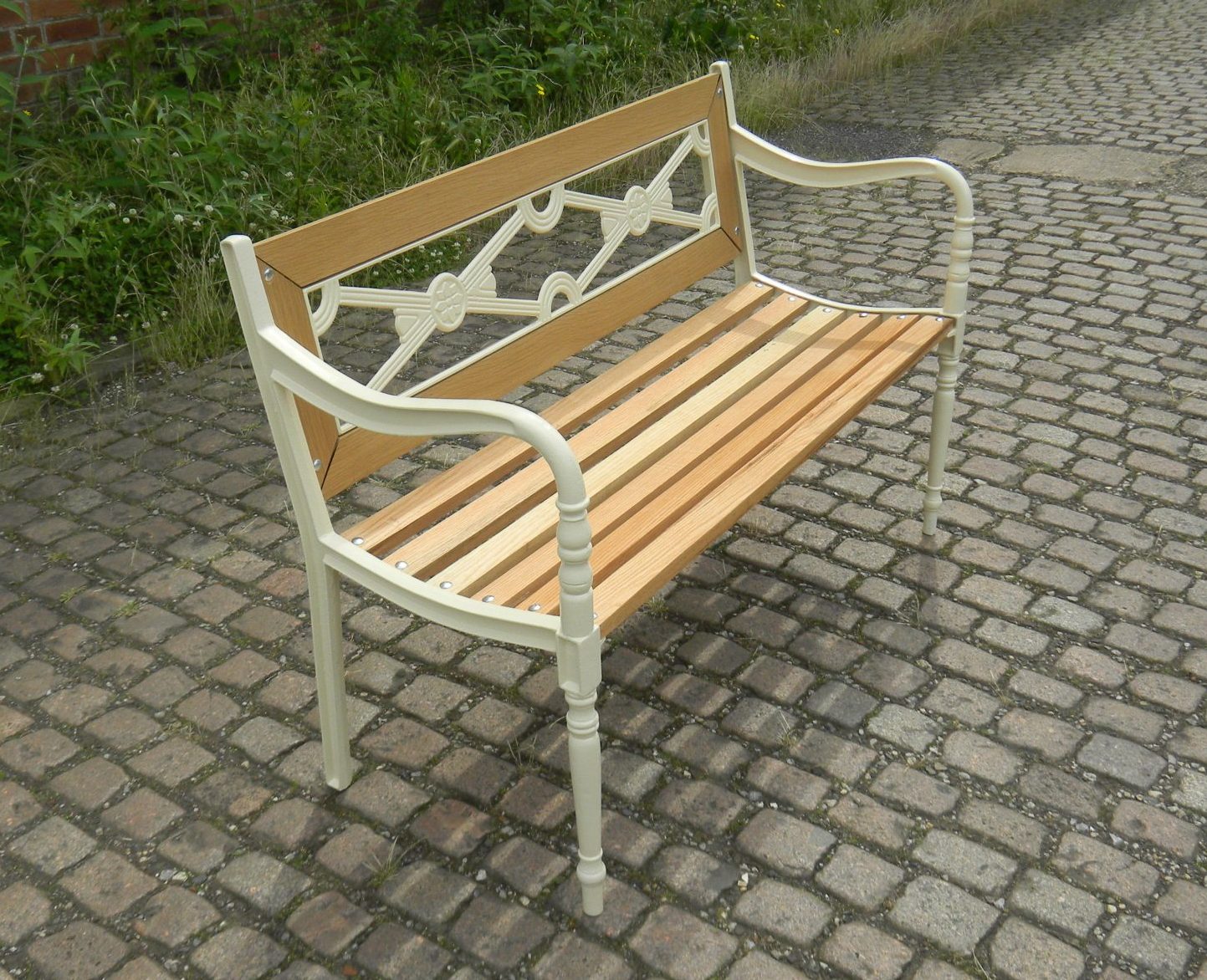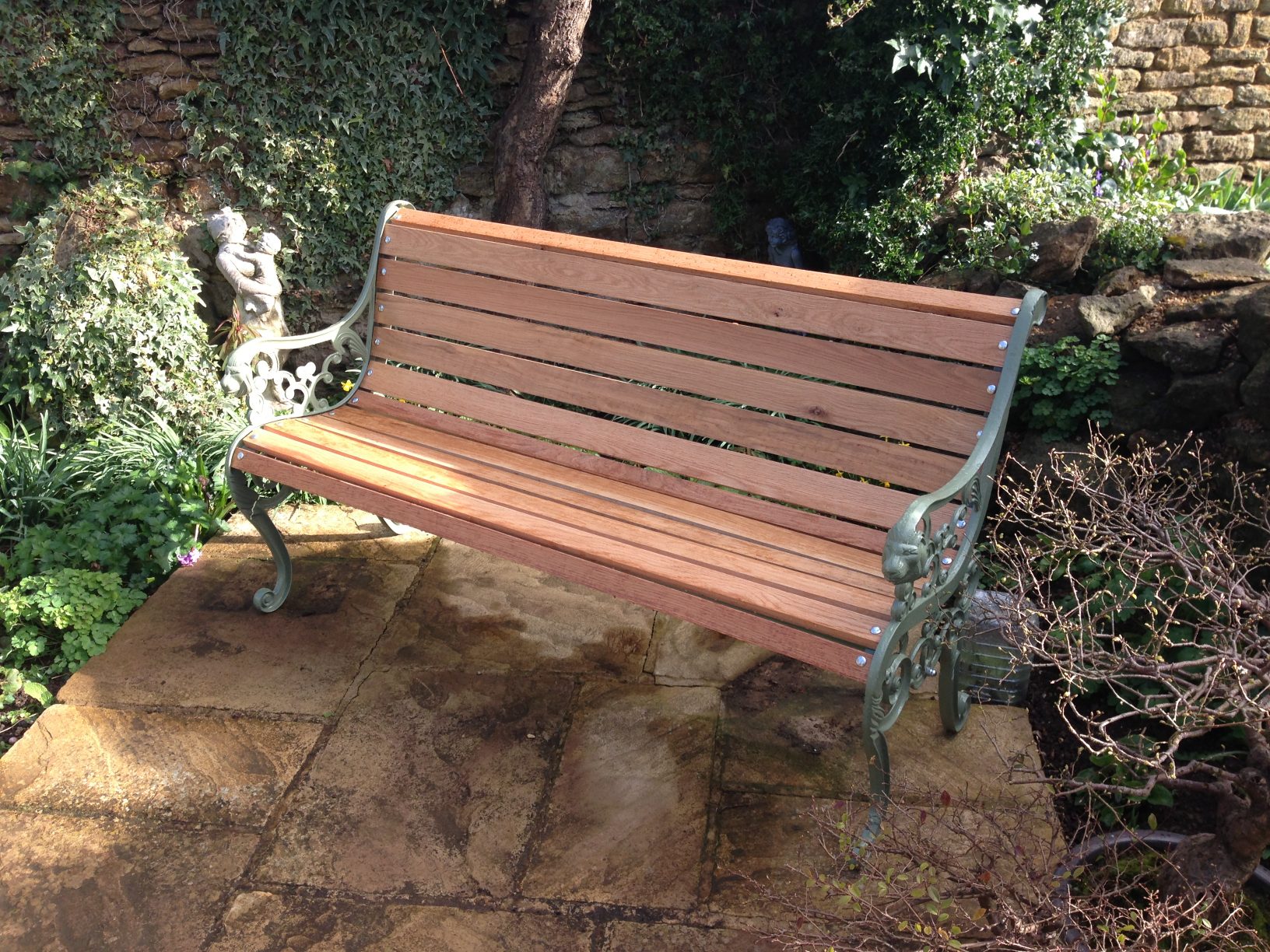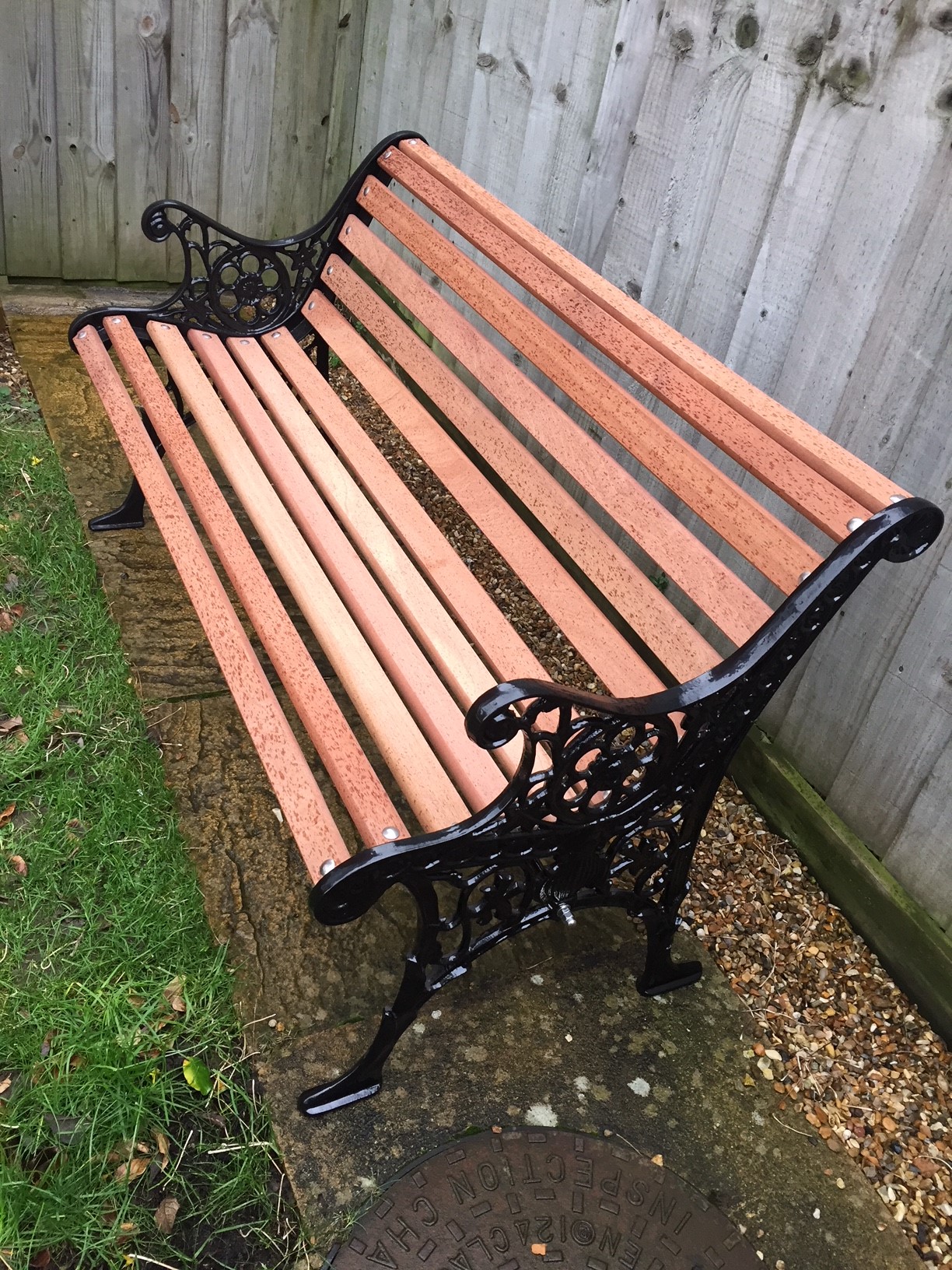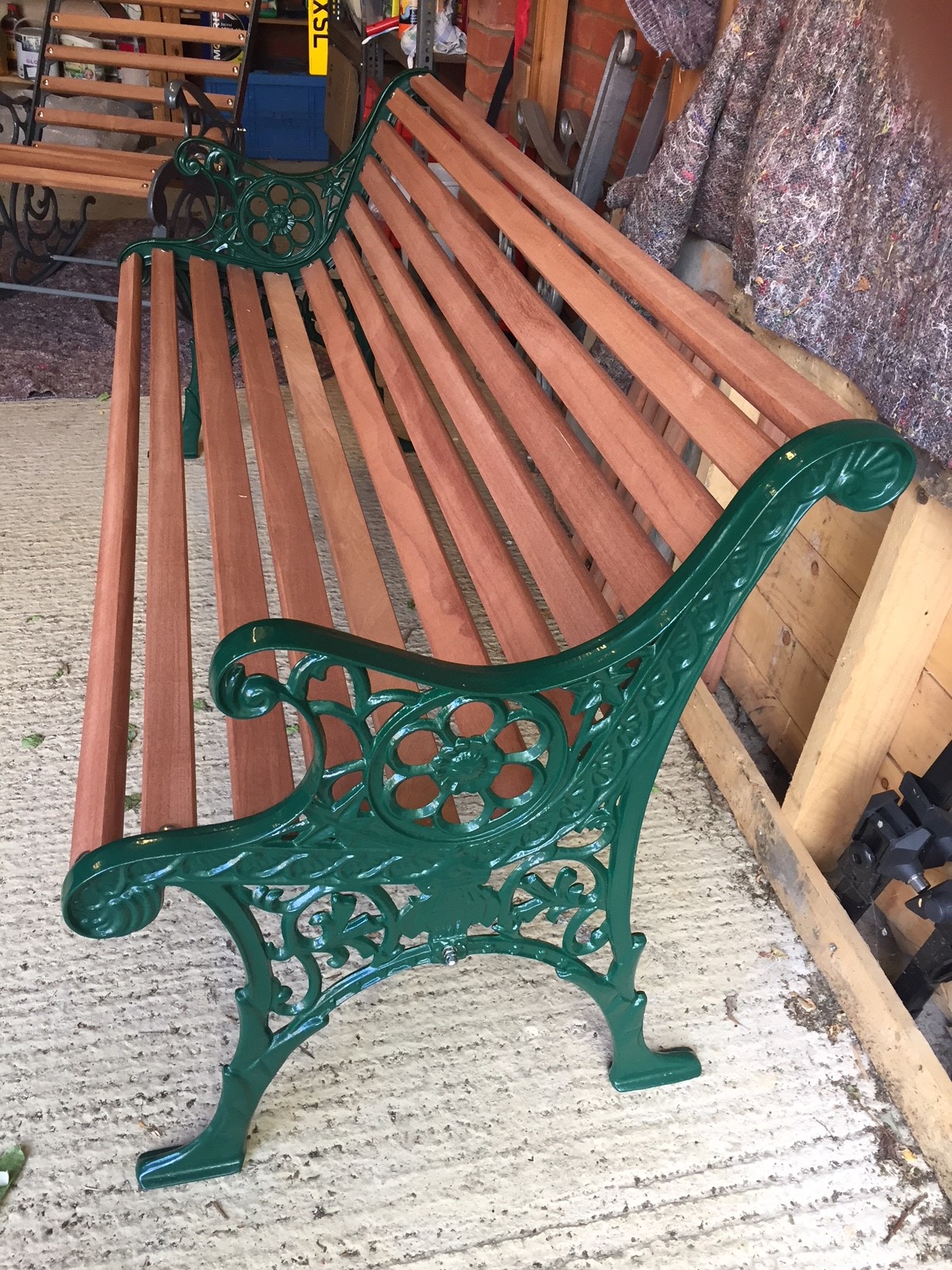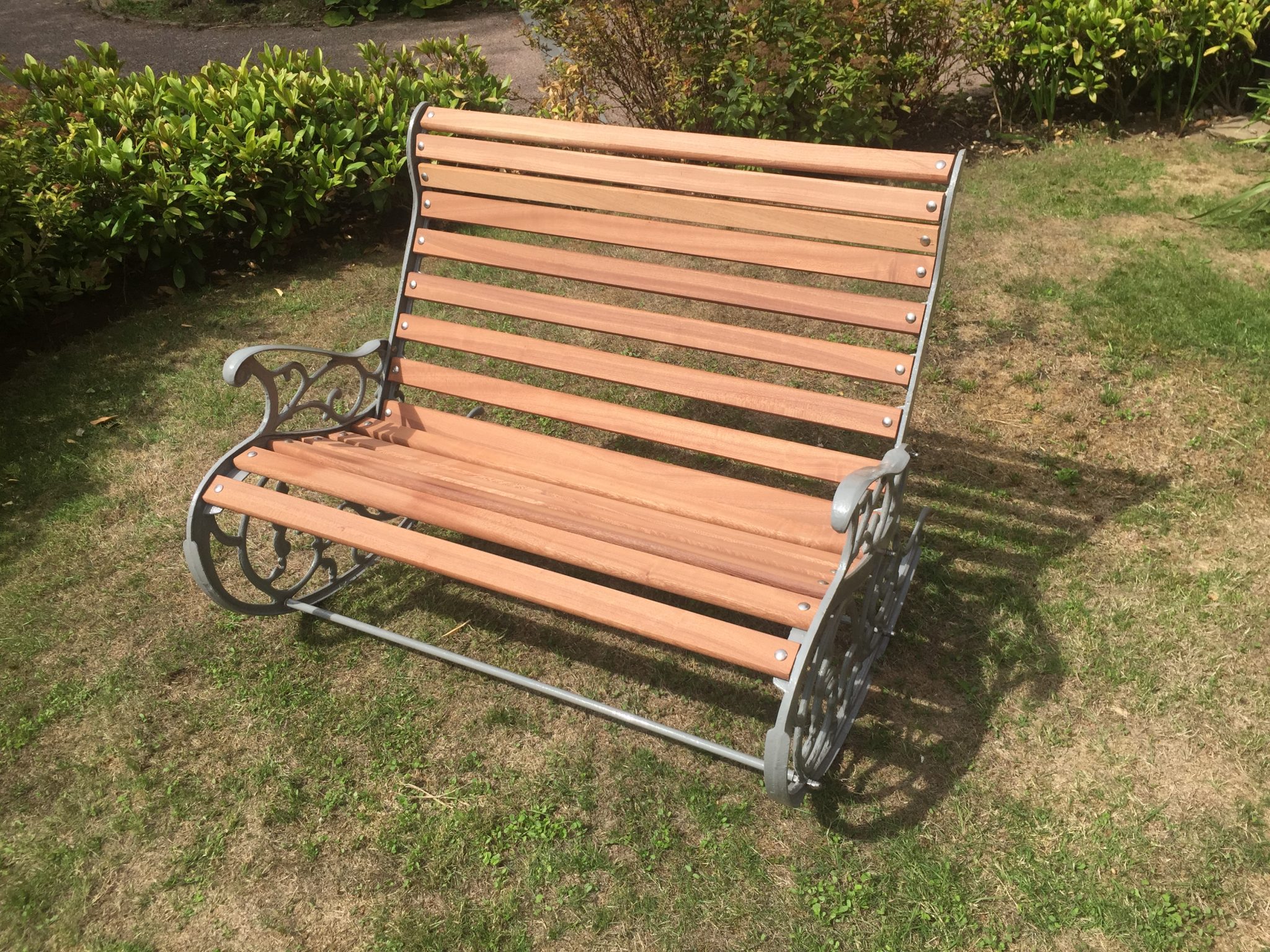 Two seat rocking chair, finished in light grey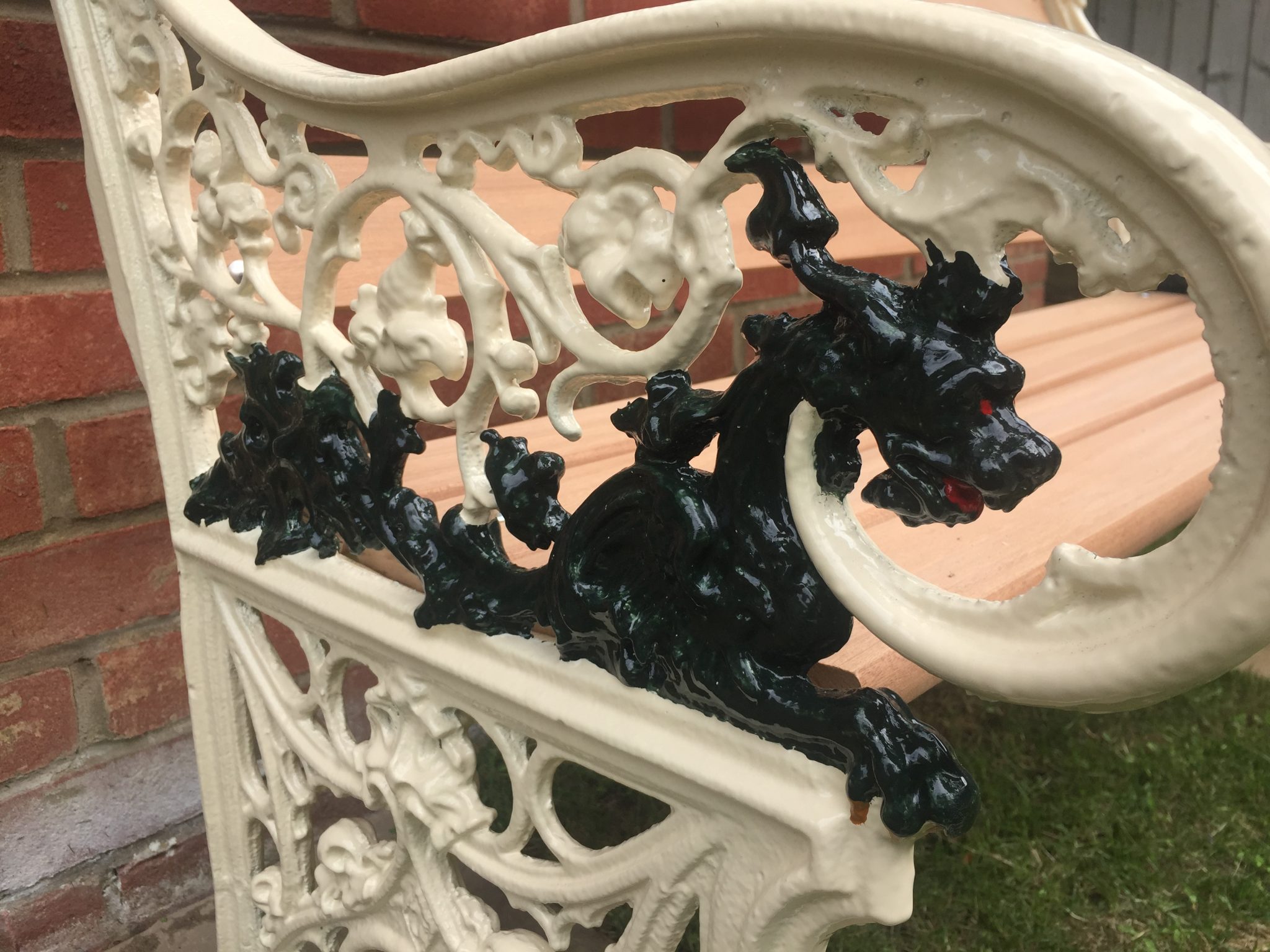 4' Dragon's Head in cream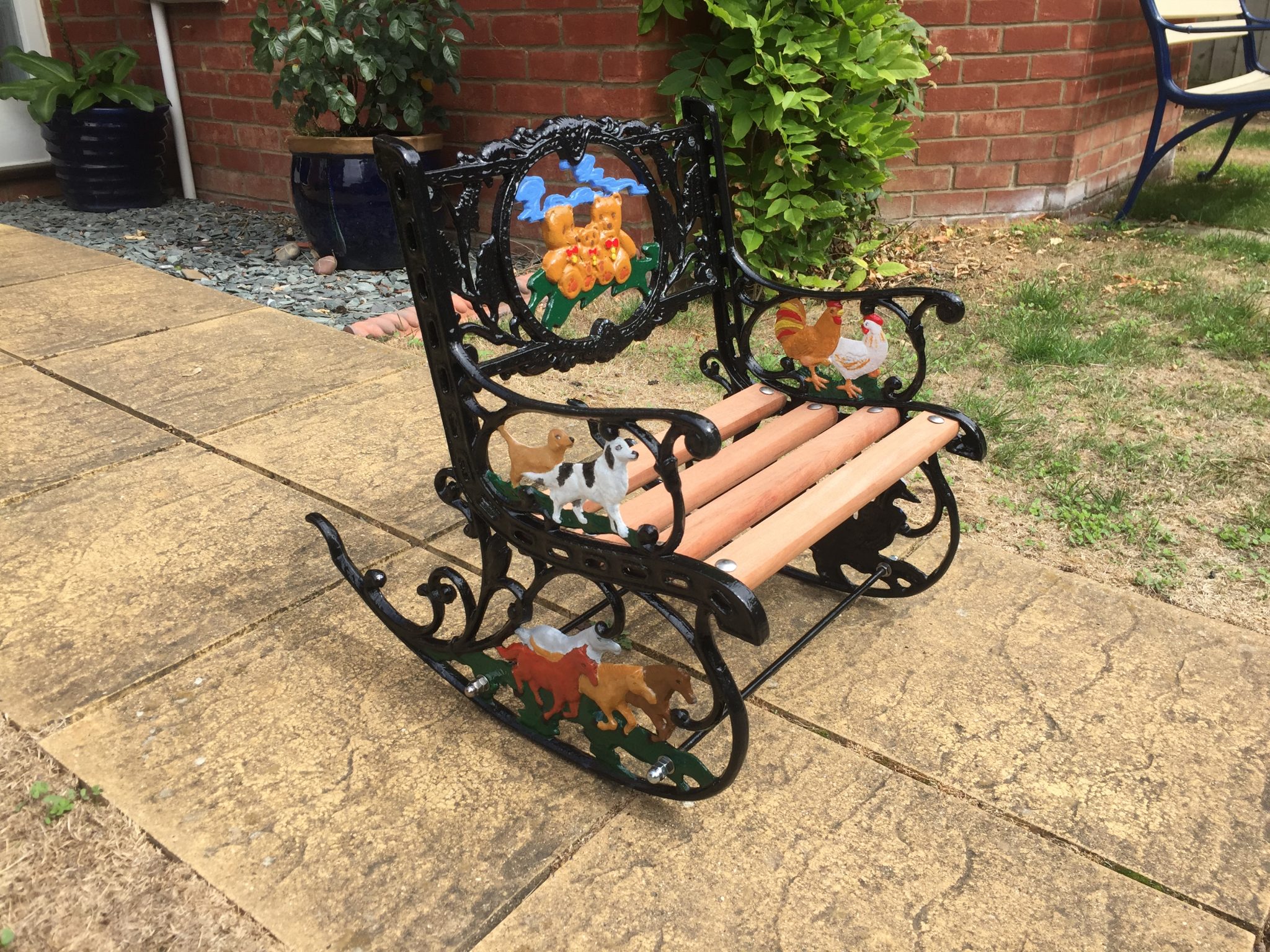 Delightful, hand-painted child's rocking chair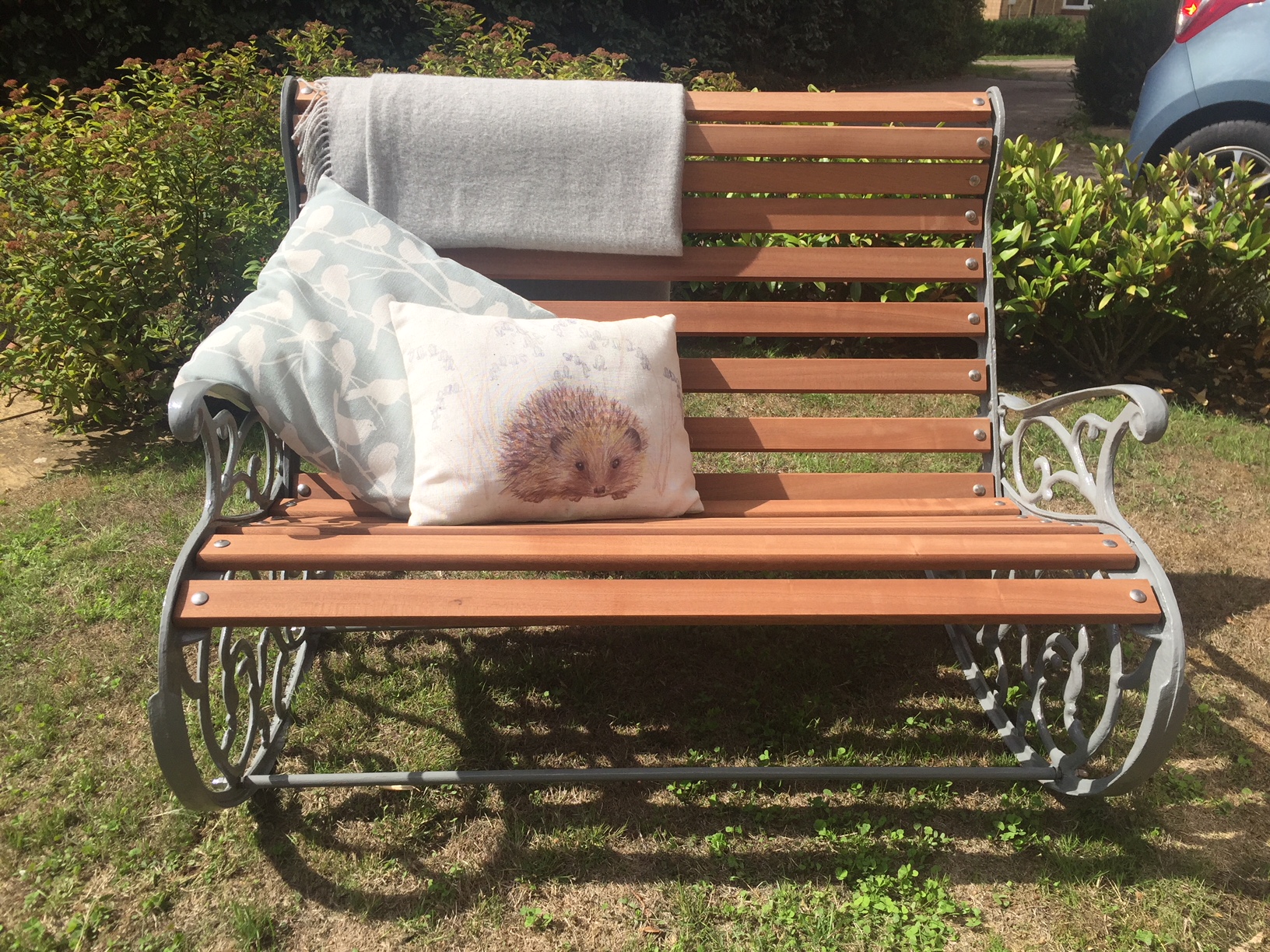 Two seat rocking chair with curved headrest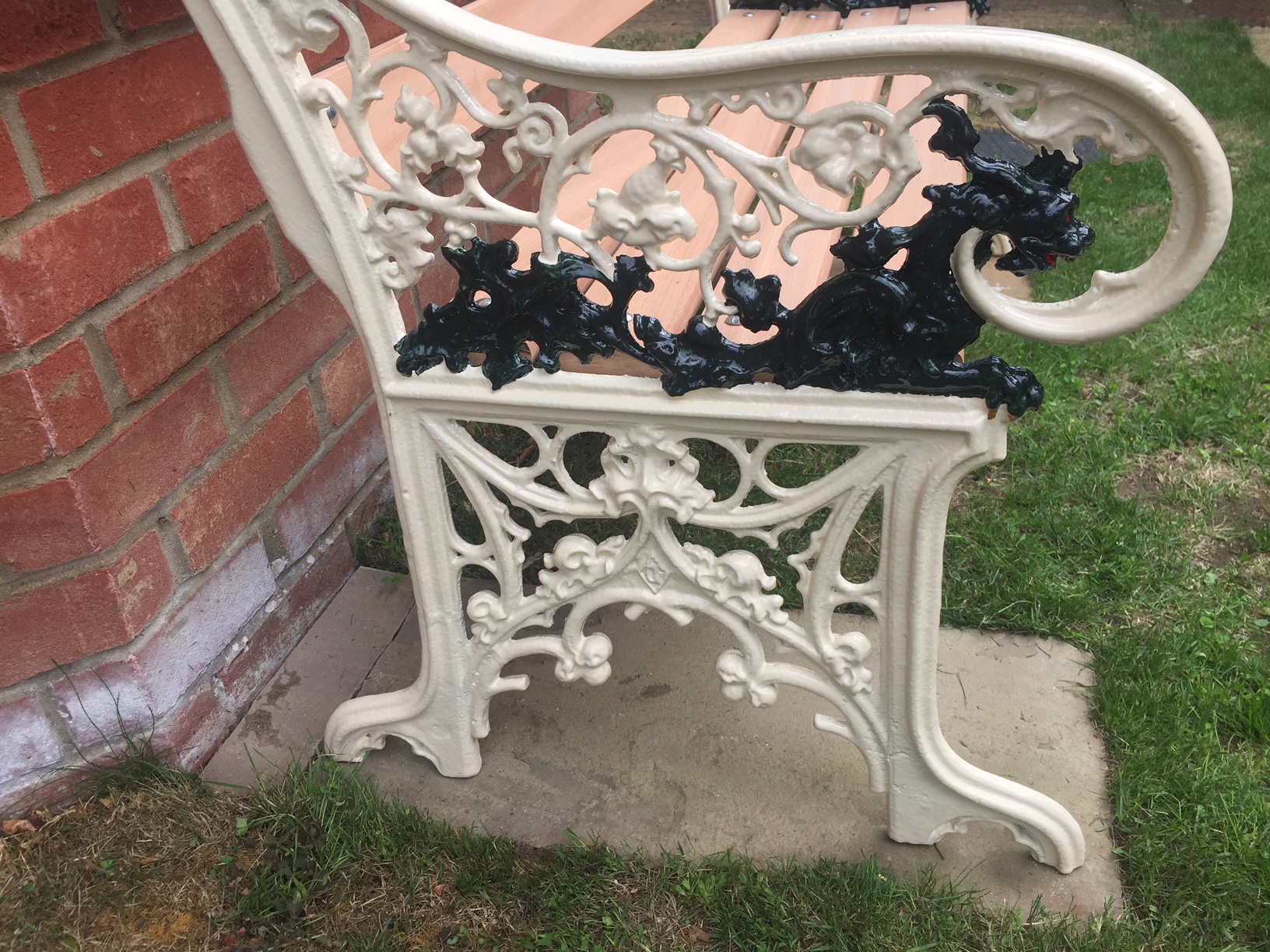 Dragon Head detail in green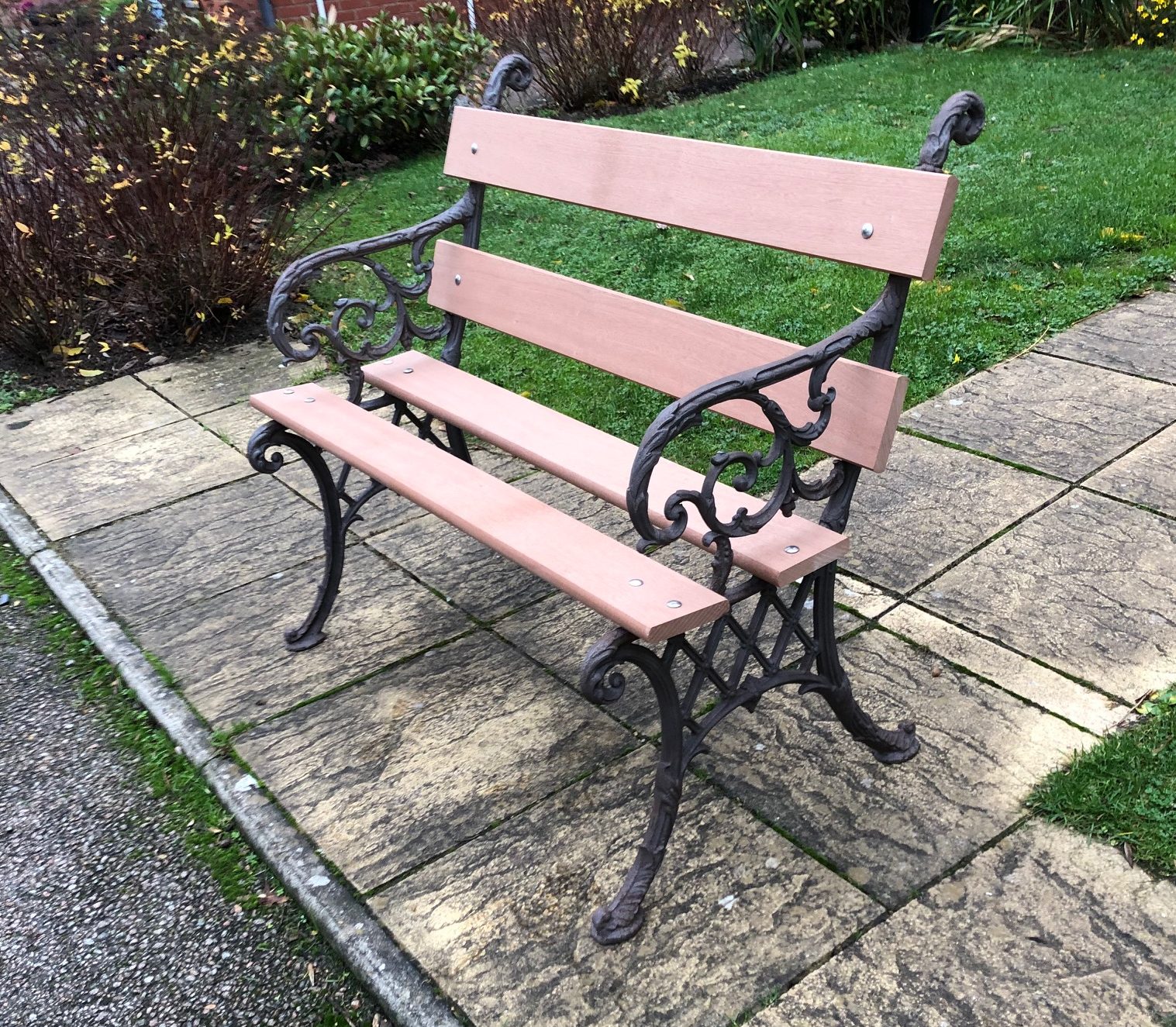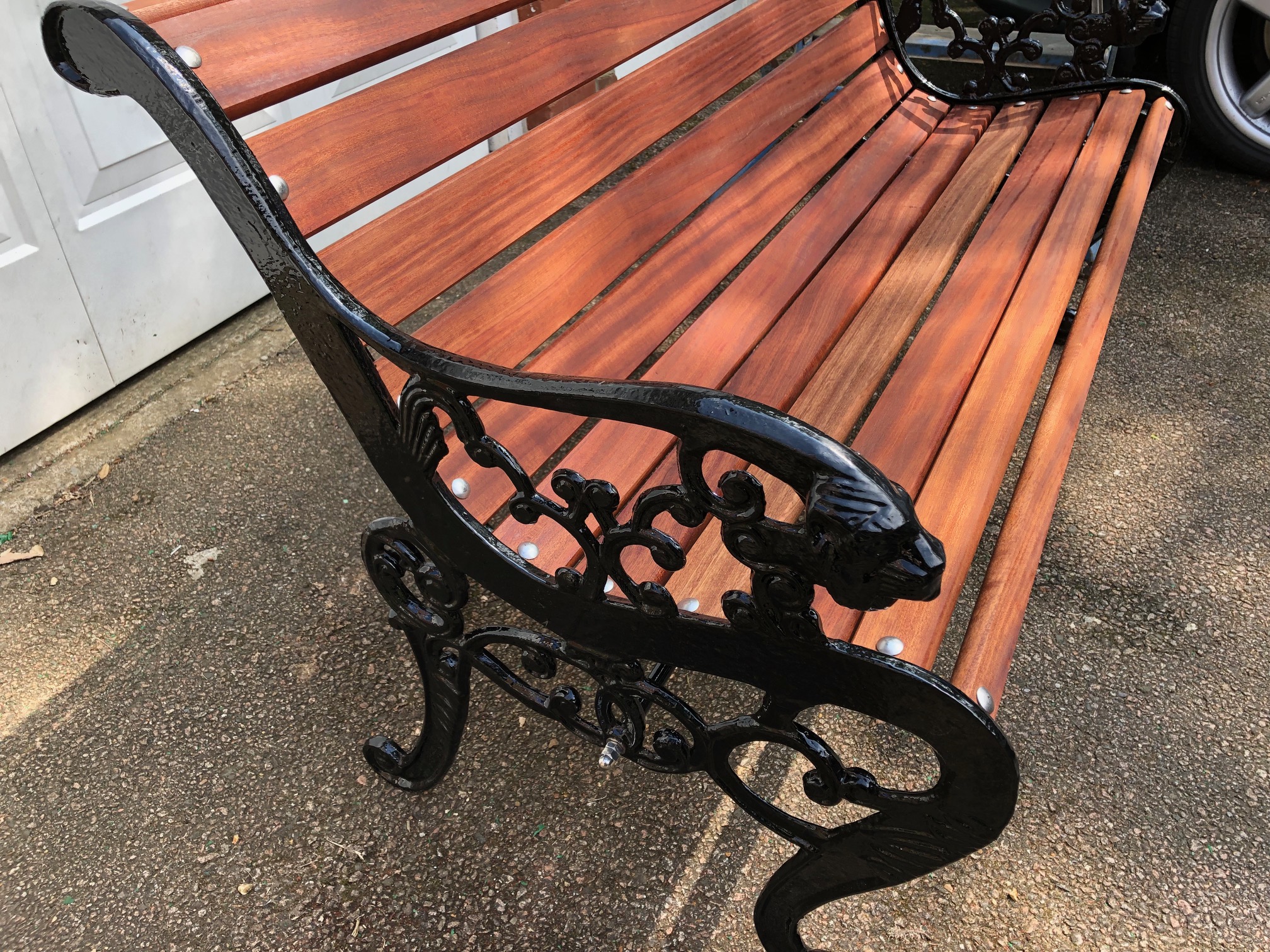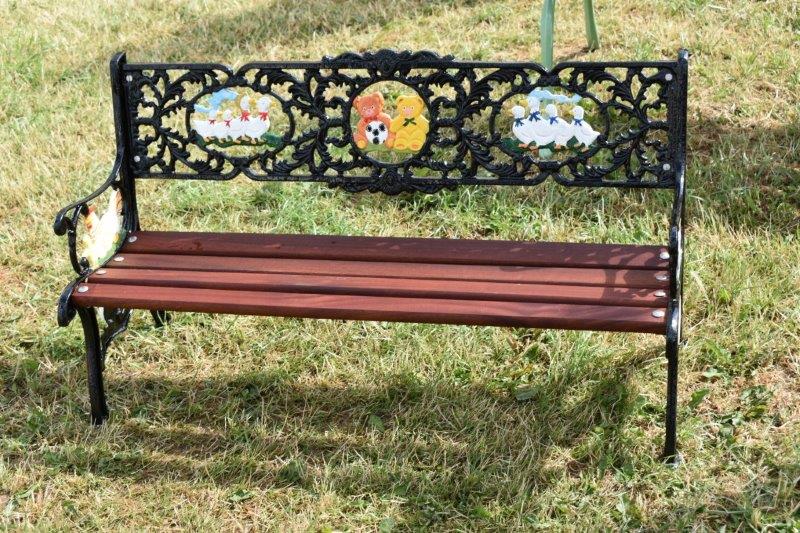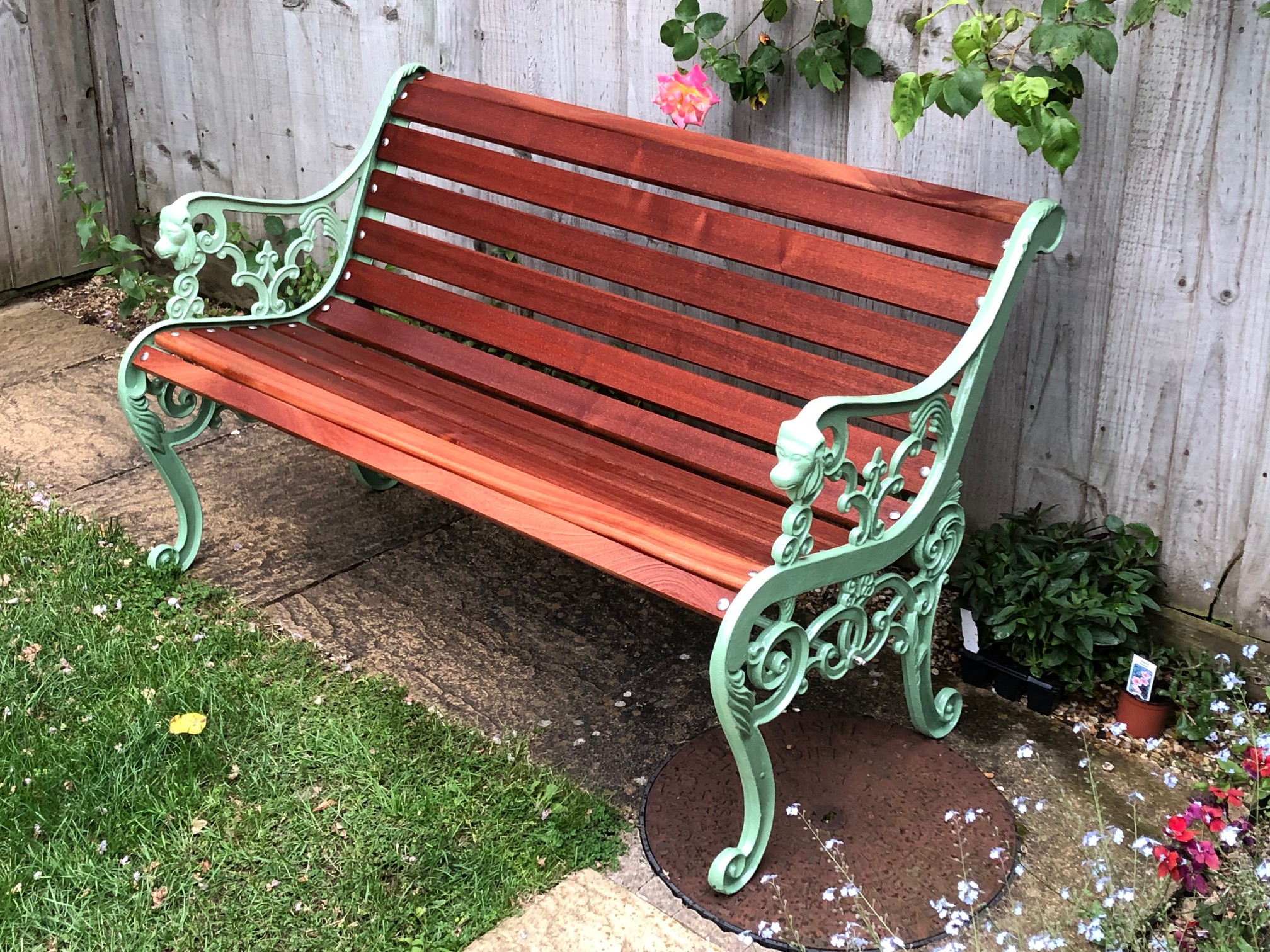 Lion's head in pale green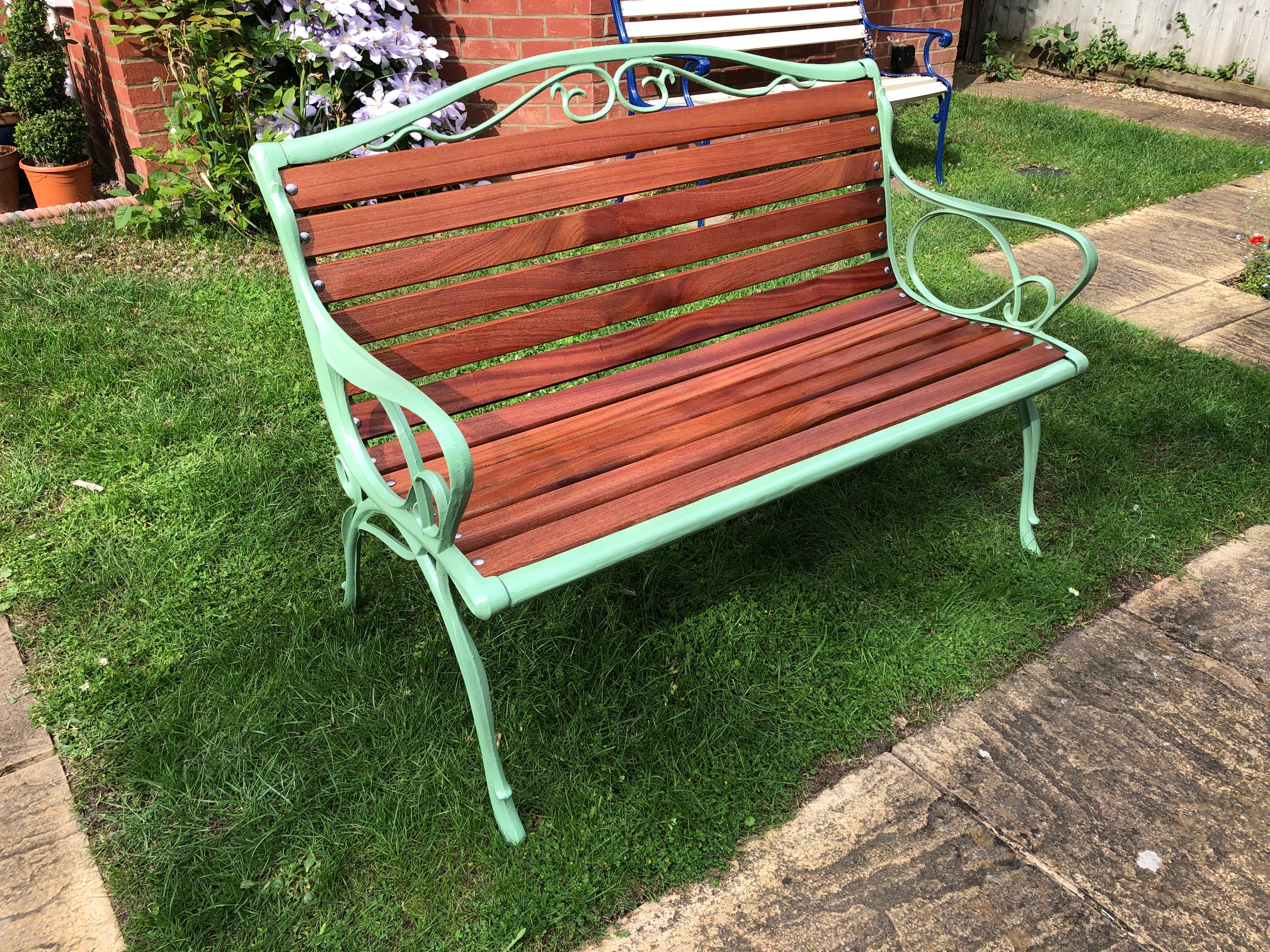 Art Deco with top and bottom rails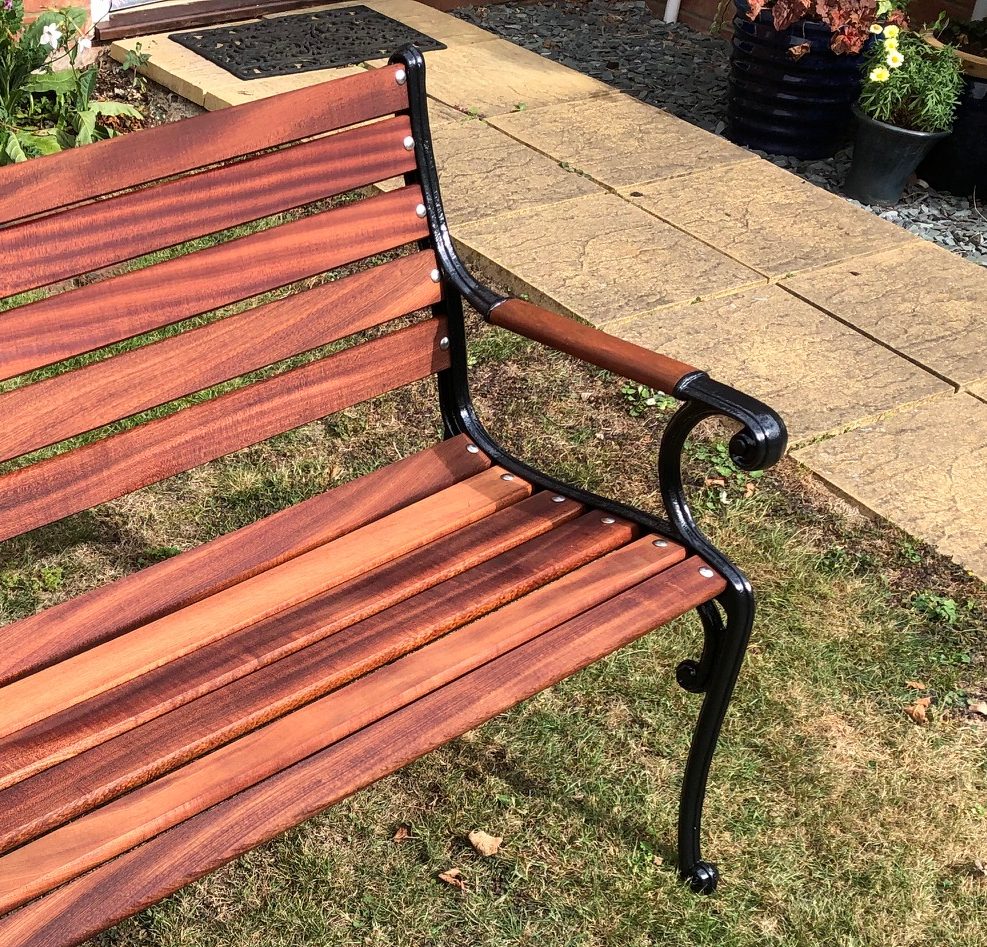 Matching arm rests in mahogany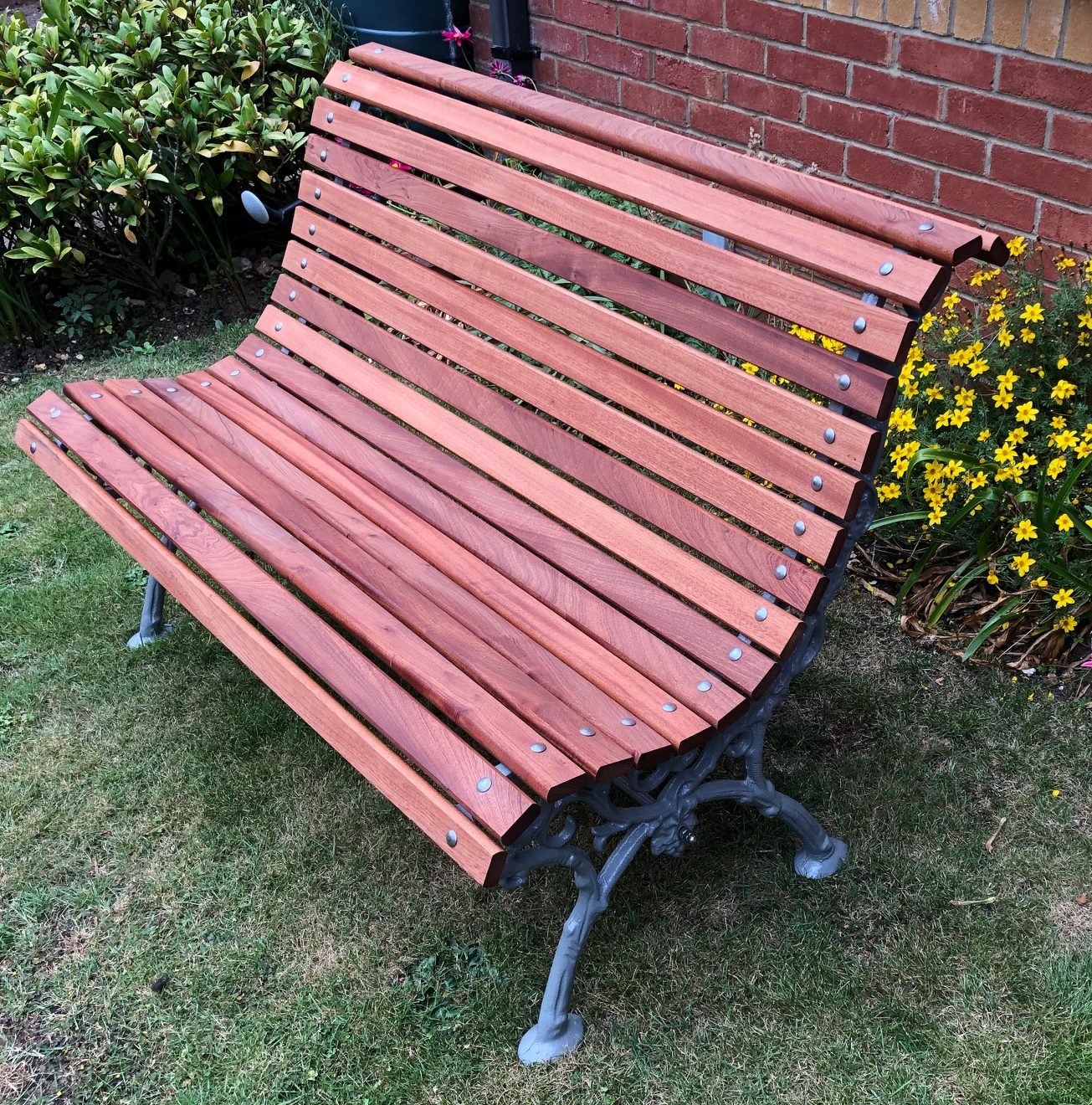 A comfortable wave of mahogany!